Changes to KHC Discounts at Atmosphere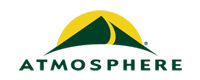 A message regarding club discounts at Atmosphere.
"Our team at Atmosphere in Kamloops has recently reviewed the team discount that we currently offer to members of various clubs in Kamloops. Although we genuinely appreciate the business your club brings, we find there is still much confusion as to what the discount is offered on and when it can be combined with in-store promotions. We realized that we don't have a consistent discount offered to all the clubs we service and feel it is important for us to offer the same opportunity to all the clubs.
Effective May 1st 2015, the club discount will entitle members to a 10% discount off regular or sale price items, which are for the personal use of the cardholder only. This discount may not be combined with any in store promotions such as Friends and Family, Scratch & Save, Spend and Get etc.
Thank you for understanding this new policy change. Please feel free to contact me if you have any further questions or concerns.
Sincerely,
Cindy Engler
Store Manager Atmosphere"