A big thanks to all of our 2017 Hike Leaders for your time, energy, commitment, and valued leadership with Kamloops Hiking Club.   We hope you also find it rewarding and will continue to help us in the future.
Hike Leaders Meetings
We have opted to not try to host a Hike Leaders meeting this year.   We have never been able to get everyone out is the first problem.   The second is that Hike Leaders can't make policy decisions for the Club.   That is the Board's role as defined within the Societies Act and our bylaws.   Nonetheless, half of the Board are active hike leaders so their voices are being heard.   In addition, we provide agenda items for every meeting and invited leaders to provide feedback or concerns.   In addition, Hike Leaders are always welcome to attend Board meetings as non-voting members.   We just ask that you RSVP so we can plan space and ensure everyone has the needed information.   At our recent Board meeting we had 7 Hike Leaders in attendance so we were able to have good discussions about various concerns, some of which area highlighted in the members' newsletter and some are summarized here.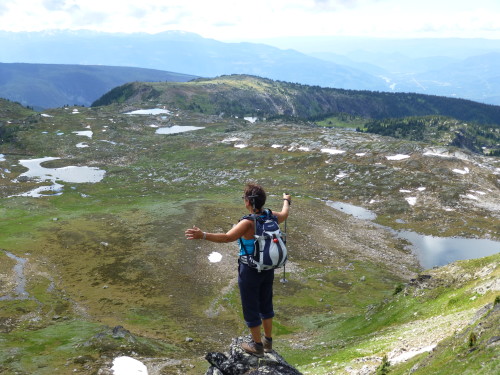 Keeping the Hiking Group Together
The Board and the Hike Leaders group has been unanimous in support of working toward keeping the group together better while on outings.   There are a number of safety issues to manage, but there are also issues of making the hike/snowshoe/paddle/backpack a better experience for both hike leaders and club members.   Each hike is different and the type of group you have and where you go will determine how much emphasis you place on staying closer together.   The general rule of thumb is that the group should be within earshot or in sight.    Anyone ahead should wait at intersections or route changes.   Anyone stopping for a washroom break should leave their pack at the side of the trail so that others know where they are.   There are may possible situations and it is difficult to list all of them, so we are providing some Best Practices here:
Be very clear of your expectations in your event listing
At the meet-up spot and/or at the trailhead, reiterate your expectations
Assess the registered group and think about whether a co-leader or sweep is needed
Assess the registered group and consider whether you need to contact one of the members about the fit for the route
If the outing has steep sections, difficult sections, scrambling, drop-offs, long climbs, slippery footing, loose material, etc. be clear in the listing and be specific about requirements (fitness, good boots, poles, no dogs, adequate protection, etc.)
Hike leaders may screen registrants and may cancel registration for anyone who is not up to the proposed outing
If a leader has an uncooperative participant, he/she should speak to that person but if the problem persists, please contact the President
Radios may be helpful; contact Michelle if you need a set
Carry the printable list of participants from your event so that you have their cell phone numbers and emergency contacts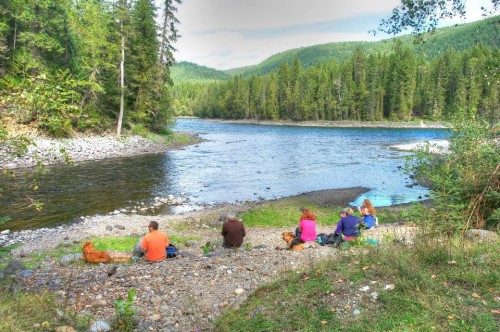 Hike Leaders Dinner
We have scheduled a dinner social on December 3rd as a get-together to thank our Hike Leaders.   It will be a buffet dinner and all hike leaders are invited.   The Club will be covering the cost of the dinner for all active leaders.   Members and Guests will pay $20/person.   Details are found on the event listing – KHC Leaders Recognition Dinner.
Dogs
It is the Hike Leaders decision whether dogs are allowed on the event or not and if so, what restrictions apply.    Not all members want to be on a hike with dogs so bear that in mind when planning the event.   We still expect owners to comment to the event if they are bringing a dog.   A new requirement for all dogs is that they must wear a collar, the owner must carry or use a leash, and dog owners are expected to drive their own vehicles.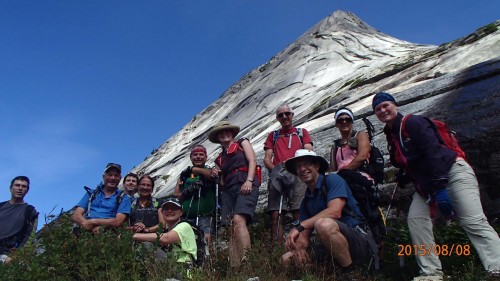 Risks and Challenges
The Board approved a new policy that the potential risks (challenges, difficulties, dangers) on any given hike should be included in the Event Listing.     Some of the event fields already cover this and we will be adding more soon, but a simple statement to be added is expected.   For example – "This route has short sections of covering loose materials with the possibility of sliding down the hill" or "There are steep cliffs near the summit and hikers must stay back from the edge"   or "The final section of the hike is a scramble up a very steep ridge that will require both caution and an ability to handle heights."
Guests
No new changes have been proposed for our Guests policy.   It remains the Hike Leaders choice to allow Guests or not, but if they are allowed, waivers are essential.
Membership Renewals and New Members
We will provide current members with a link to renew their memberships in December.   We will also display all the registration information, opening up the Club for new members in December.   Once forms, waives, and fees are received, our Registration Team will create a user login for the new members, allowing them to register for winter hiking and snowshoeing as soon as their account is enabled.   Our new system creates a 365 day membership from the day we activate the account so memberships will expire at various dates in the future.   In the transition phase in December, the Registration Team (Anthony, Frith, Dianne, Doug) will monitor event registration to ensure that anyone registered for an event is a member.   This may mean that anyone who has their name on an event for next summer may lose their place if they don't renew.   Members will have all of this information well in advance for the next registration cycle.
In addition, we will be sending to new members a New Members Newsletter, outlining what they need to know before registering for their first event.   Hopefully this will help with some of the headaches we face each year.    We believe there will be an influx of new members in winter or spring so any leader who wants to offer an event for new members can do so.   They seemed to be popular last year.
Media Library
We have been going through all the images in our library and tagging them for better searching.   If you need an image for your event, you can click Set Featured Image on the right side or click a spot on the post and then click Add Media.   Overt time there will be a larger media files library with several images for any hike you choose.  Try to credit the photo owner in your listing where you can.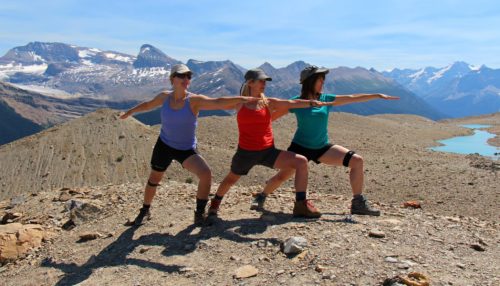 Newsletters
A weekly KHC newsletter outlines all of KHC's business with the audience meant to be members, hike leaders, and potential new members.   If you have something you want added to the newsletter, please contact us.   We also put out a Hike Leaders newsletter each season.
photos used here come from our media library