Registration as a KHC member requires three easy steps.  Completion of all steps is required in order to create a user account for our website, the portal to booking spots on KHC events.
The steps are as follows:
Step 1 – Complete the registration form.
Step 2 – Complete the E-Waiver (for each member).
Step 3 – Complete payment by PayPal, E-transfer, or cheque.
---
Notes:
Full details of membership including benefits can be found by clicking here.
For New Members – Is Kamloops Hiking Club the right fit for you?   Every year we get members who join the club, but never join us on the trails.   Here are some considerations.
A membership is for the 2018 calendar year, starting from the day your membership is completed to the end of December, 2018.
IMPORTANT: When you have finished the registration form, the waiver, and fees for either the upcoming or current  season, please be patient.   Volunteers will follow up with contacting you by email.   You will then receive a user account with a login and password.
Renewing members can continue to register for events normally.   Expired memberships (after Jan. 1) will be disabled until the renewal process is completed.
New members can start to register for events once they receive their website account and login.
Thanks for your interest in KHC!
---
Step 1 – Complete the Registration Form:
Renewing members can skip this step and go to Step 2 below.
New members will be returned to this page after completing and submitting the form.
Please remember that the name on the registration form needs to match the name entered on the waiver.   Please proofread and correct typos before submitting the forms.
Your email address links you to your KHC membership, your user account, your Smart Waiver, and your login rights to book into KHC events.   Make sure your email address is current and accurately registered.
---
Step 2 – Complete and Sign KHC's e-Waiver:
To complete the KHC e-waiver, click the Smart Waiver image below and then complete the electronic waiver.   The waiver is linked to your email and so you will receive an email requesting you to click a link to verify your waiver email address.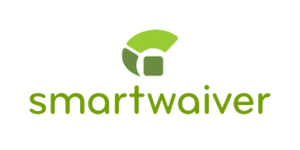 Notes:
If you do not complete the email verification step within 3 days, you will have to complete a new waiver and we cannot process your membership until the E-Waiver is properly completed.
IMPORTANT: Please ensure that your first and last names match between your KHC profile and what will be entered on the eWaiver form.  Please take a minute to check you have spelled your name and email address correctly before you tick the "Electronic Signature Consent".   If you have a spelling mistake, you will have to complete a new waiver.
---
Step 3 – Fees Payment:
Please now continue to pay your annual fees via PayPal or by E-transfer.
For Paypal use the button below and follow the prompts.  You do not need a personal Paypal account to pay your fees.   You can complete the payment as a PayPal guest with your credit card (without logging in).   Paypal will send you a confirmation.
You can alternately send us an E-transfer through your own online banking services.  Send your fees via email to treasurer@kamloopshikingclub.net.   You may be asked to add a Security question so pick something we can figure out (or email the Treasurer separately).  The bank will send you an email if your transfer was completed.

If you have completed all the steps then congratulations, you have finished your registration!   Member Services will be in touch confirming your registration. See you on the trails!