KHC tries to balance the number of members with the number of event spaces available and this balance was 250 members for 2017.
Renewals for 2018 started Dec.1.
2017 Memberships expired on Dec. 31.
New Member Registrations start Dec. 15, 2017.
Membership registration  will close some time before June 15th, 2018 when the estimated capacity of the Club has been reached.   We will forewarn hikers of the deadline on the website.
Thanks for your interest in the Club.
---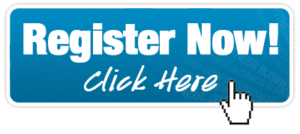 ---
New Member Registration
When Registration is open, a button/link will be visible above and on the right sidebar that takes you to the registration page.
Once

all

steps are completed and once the overall registration process is completed, you will be contacted by email.
Volunteers do this work so they need time to process the many waivers, registration forms, and payments as well as setting up all the new accounts.
You will have a website account set up and the email will have your login and password.
Memberships are for a year from your registration completion/account confirmation date.
New registrations for 2018 will open in December, 2017.
Basic Membership
New members will complete the Registration process and that will give them the ability to book a place on a hike or snowshoe event.
Once the new member's first event is completed and the Club has received confirmation that this all went well, the Basic Membership will be upgraded to a Full Membership.
Basic memberships do not provide for access to retailer discounts, ability to book onto backpacks or camps, an FMCBC membership, and a few other minor services.
We want our new members to become active members, so we are asking that they participate at least once in a hiking or snowshoeing outing to ensure there is a fit between the expectations of the Club and the expectations of the new member.
It is anticipated that 2 hikes will be required in the following year.
Full Membership Benefits
a user account on the website – allows bookings for all events (unless they are full), post comments, and manage your account
participation in guided hikes
participation in other events – backpacking, camps, kayaking, snowshoeing, workshops, etc.
membership in the Federation of Mountain Clubs of BC ($10 value/cost)
a liability insurance program
email communications/newsletters
social events
discounts at local stores – link
yearly membership cards are no longer issued by the club. KHC supporters receive a list from the Club.    ID may be required.
meet like-minded people on our scheduled outings
network with other hikers to set up your own outings
Notes:
We want to minimize admin responsibilities for the hike leader so we do not collect any forms, fees, etc., at events
Members need to sign our Club Waiver online prior to the first event of the season, then annually. 

No Waiver, No Hike

(no exceptions).
Guest registration, waivers, and policy link (page) – Guests
The Board of Directors may limit the club size each year or it may impose a registration deadline.
Thanks for your interest in Kamloops Hiking Club.
If you have questions, click here to contact us.